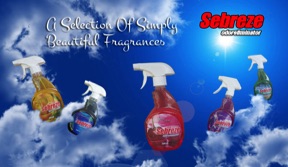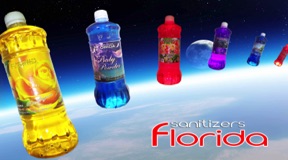 A comprehensive range of exquisitely fragranced sanitizing cleaners. Florida Sanitizers are highly concentrated and long lasting.
Fragrances include:- Baby Powder, Petals, Rose, Dream Island, Spring Garden, Lavender, Apple, Cherry, Strawberry, Antarctica, Natures Pine, Jasmine, Frootatious, Orlando Bloom, Floral Explosion......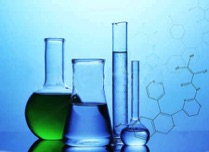 • AIR FRESHENERS
• BATHROOM CLEANERS
• CAR CARE
• CARPET & UPHOLSTERY
• DESIGNER FRAGRANCES
• DISINFECTANTS
• PURE FRAGRANCE OILS
• HOME SANITIZERS
• INDUSTRIAL DEGREASERS
• INSECTICIDES
• JANITORIAL PRODUCTS
• KITCHEN CLEANERS
• LAUNDRY PRODUCTS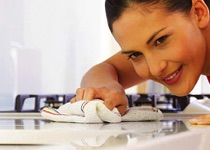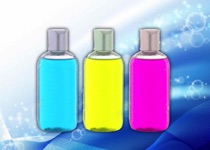 Open the door and step inside. Welcome to the SEBREZE Air Sense home.
Delightful to the senses, refreshing to your mood - Relax and enjoy!
Beautifully scented Sebreze Air Sence eliminates unpleasant odors at their source.
Spray directly onto and around garbage bins, shoe cupboards, washrooms, seat cushions, linen cupboards, carpets, rugs, pet areas and vehicle interiors .